The Utah Monopoly® Championship has ended. Thanks to all participants.
Join our newsletter to be notified of future Monopoly and related events.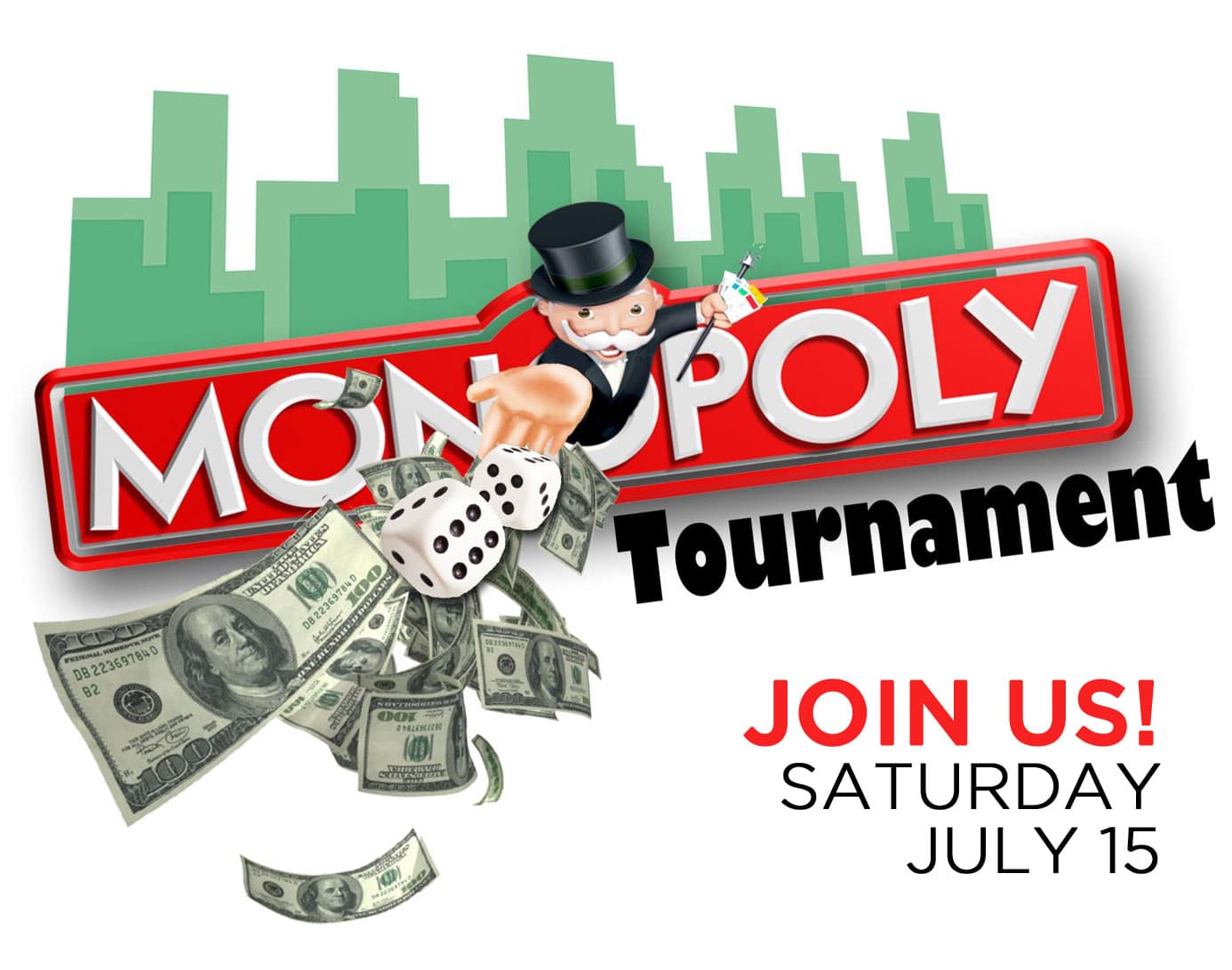 ---

[one_half padding="0 20px 0 0″]
ATTENTION MONOPOLY® GAME FANS!
Bryan Miller & Associates is hosting an official MONOPOLY Game Tournament on Saturday, July 15 from 9:00 am until 4:00 pm at Jordan Commons Megaplex Theatres.
Doors open at 9:00 am Participants must arrive by 9:30 am. The Tournament begins promptly at 10:00 am. Participants, please register through EventBrite by 11:59 pm July 12th.
The tournament will be hosted by Utah author, speaker, coach and publisher, Bryan Miller. If you are interested in testing your real estate trading skills, signup now or contact Michele Nell for more information. Admission is free but donations are suggested to benefit 100% of Humanity. Click here to donate.
BENEFITS 100% OF HUMANITYMake the world work for everyone.
100% of Humanity is a nonprofit 501(c)(3) private foundation, that is dedicated to making the world work for everyone.
The Foundation strives to assist people in being more conscious, loving and fulfilled.
We are currently focused on micro-financing with an emphasis on self-sufficiency. The Foundation has established an active Kiva lending team that focuses on recognizing the hard work and entrepreneurial spirits of individuals in developing countries around the world.
The following quote is a guiding principle of 100% of Humanity:
"If you have come here to help me, you are wasting your time. But if you have come because your liberation is bound up with mine, then let us work together."

LILLA WATSON
Artist, activist and academic
[/one_half]
[one_half_last padding="0 0px 0 10px"]
Jordan Commons, Megaplex
9335 State Street
Sandy, UT 84070
Huston Rooms 1, 2, & 3
Saturday, July 15
9:00 am – 4:00 pm
MORE INFO:
Hosted by Bryan Miller & Associates
Cost: Free with donation to 100% of Humanity suggested
Time: 10:00 am until 5:00 pm
Advance Registration Required
Guests are welcome
[maxbutton id="13″]
[/one_half_last]
---

I love Monopoly. You know why? When I play Monopoly with you, I'm going to buy everything from Baltic Avenue to Marvin Gardens. If you get to my side of the board, you'd better roll boxcars, or you're going to pay rent.
Kevin Plank, entrepreneur and founder, CEO and Chairman of Under Armour
---